De 3 musketerer
Som sædvanlig når Politiken Cup løber af stablen er der 3 fra AMS der trolig stiller op. Jens Gade, Arne Møller og Jens Holm Nielsen. I år var ingen undtagelse.
Jeg glæder mig altid til at deltage. Da jeg ikke havde nogen bil at køre i, måtte jeg sørge for et lift. Her er det pragtfult at have en klubkammerat som Arne Møller. Jeg skulle bare spørge om han ville hente mig på Kildegårds plads. Det var intet problem, som han sagde: Jeg kører alligevel ad Lyngbyvejen, så du skal bare stå kampklar, så henter jeg dig!
Første runde er altid lidt speciel. Jeg får "sommerfugle" i maven og er en smule nervøs. Jeg skulle møde Joachim Solberg som på papiret var meget stærkere.
Jeg har taget et foto af mine modstandere.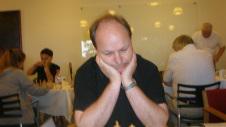 Runde 1
Her er så partiet: Joachim Solberg – Jens Holm Nielsen, 1-0

Arne Møller havde også fået en stærk modstader Louis Engel og det var også en for stor mundfuld:
Louis Engel – Arne Møller, 1-0

Jens Gade fik fornøjelsen af at møde Vidar Taksrud som jeg mødte senere:
Vidar Taksrud – Jens Gade, 1-0

Vi lagde ud med 3 nuller hvilket også var forventet. Jeg havde i forvejen lagt beslag på en overnatning, så jeg skulle ikke den lange vej til Gentofte. Værelserne er rigtig gode og der ud over er der fjernsyn på værelset. Så der manglede ikke noget. Til gengæld kan man ikke klappe i hænderne over aftensmaden. Den var under al kritik. Jeg er ikke den eneste der ikke er tilfreds med maden. Min gode ven Jørgen Hvenekilde som altid er fast pensionær er holdt op med at spise aftensmad. Han syntes lige som jeg, at maden ikke er noget at skrive hjem om. Til gengæld er morgenmaden rigtig god. Her er rigeligt af alt. Det oplevede jeg næste morgen hvor vi skulle i gang med runde 2.
Jeg skulle møde en svensker er hyggelig ældre mand. Han skulle på papiret være en overkommelig modstander.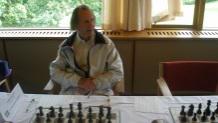 Jeg har hvid
Arne havde også en let modstander.
Arne Møller-Morten Skjoldager, 1-0

Jens Gade arbejder alt for meget, så han har det svært i sådan en turnering, men humøret er alligevel Højt.
Jens Gade – Tobias Lang, 0-1

Jeg skulle ikke overnatte men hjem til de vanlige kødgryder. Jeg kørte med min "chauffør" Arne og blev sat af ved hoveddøren. Min næste modstander var en ung Englænder Amy Hoare.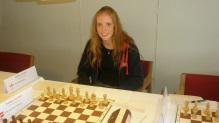 Runde 3

Arne spillede imod en stærk modstander og fik en fin remis
Jens Gade måtte endnu engang inkassere et tab.
Thaler, Anton – Møller, Arne, ½-½

Norevall, Ulf – Gade, Jens, 1-0

Vi skulle nu i gang med runde 4. Alle var kampberedte og humøret var i top. Med stor succes scorede vi 3 point. Jeg skulle møde en meget ung Pakistaner. Jeg tog for let på det og kunne have løbet ind i en øretæve. Men jeg var heldig. Det gode ved tabeller er, at man ikke kan se hvordan man har spillet, Det eneste der står der resultatet.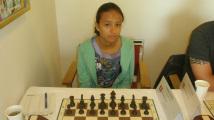 Jens Holm Nielsen – Biasi, Isabella, 1-0

Møller, Arne – Løberski, Henrik, 1-0

Gade, Jens – Micalizio, 1-0

5. runde var lidt speciel. Jeg skulle møde Vidar Taksrud som have banket Jens Gade i første runde. Der ud over havde jeg mødt Vidar for mange år siden i et K-parti. Resultatet for 5. runde var lidt beskedent: 2 tabte og en remis. Jeg kunne have vundet i et tårnslutspil, men tiden var knap.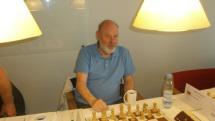 Taksrud, Vidar – Jens Holm Nielsen, ½-½

Møller, Arne – Nielsen, Victor, 0-1

Sørensen, John – Gade, Jens, 1-0

6. runde Her var Jens Gade den eneste der fik point. Arne og jeg måtte ned med nakken.

Jens Holm Nielsen – Bjørnebo, Kristian, 0-1

Nielsen, Andreas – Møller, Arne, 1-0

Gade, Jens – Christense, John, 1-0

Vi er ved at være ved vejs ende. Runde 7 ventede på vores formåenhed. Resultatet blev en vunden og to tabte. Jeg skulle spille imod en ung junior fra Norge. Han havde læst på lektien, så jeg kom ud i et langt parti. Men det lykkedes for mig at vinde. Her er så partierne: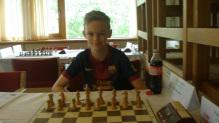 Myhre, Mads – Jens Holm Nielsen, 0-1

Møller, Arne – Subramanian, Aditva, 0-1

Abeus, Carl – Gade, Jens, 1-0

Dagens helt var Arne. Han fik remis hvor i mod 2 gange Jens tabte. Jeg lavede en kæmpe brøler i et tårnslutspil der kunne holdes remis. Ak ja, måske er trætheden ved ar gøre sig gældende.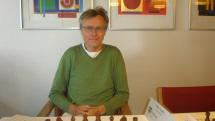 Jens Holm Nielsen – Frisk, Hans, 0-1

Jørgensen, Morten – Møller, Arne, ½-½

Borg, Flemming – Gade, Jens, 1-0

Næstsidste runde. Jeg havde et let parti. Arne vandt uden kamp. Jens Gade tabte.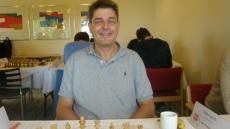 Hall,Thomas – Jens Holm Nielsen, 0-1

Gade, Jens – Sæteren, Erlend, 0-1

Sidste runde. Jeg brillerede med at tabe, imens de 2 andre musketerer vandt. Slut på en lang og dejlig turnering. Vi kommer sikkert igen i 2016.En tak til alle de frivillige, der stiller op år efter år og gør det muligt for os andre at spille skak!!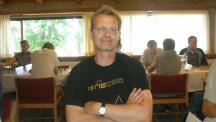 Jens Holm Nielsen – Nyboe, Thore, 0-1

Møller, Arne – Klitgård, Ebbe

Gade, Jens – Kvamme, Thomas, 1-0